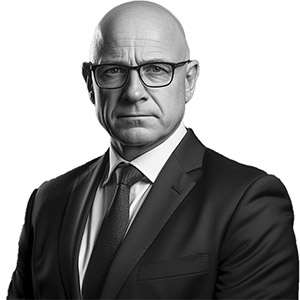 CEO,

Editor-in-Chief
Friedrich Muller's academic foundation is a blend of rigorous German educational standards and a broad international perspective. He attended Ludwig Maximilian University in Munich, where he obtained a Bachelor's in Economics. Not one to rest on his laurels, Friedrich further enhanced his credentials with a Master's in Financial Strategy from the Frankfurt School of Finance & Management. His exemplary performance during this period caught the attention of both his peers and industry professionals.
Kicking off his professional journey at Deutsche Bank in Frankfurt, Friedrich was deeply involved in crafting financial solutions during the late 90s, a period of significant economic shifts. His clear-headed strategies and in-depth market analysis made him a pivotal figure during the European financial transitions of the early 2000s.
By the mid-2000s, Friedrich had moved on to Commerzbank, where he served as the Senior Financial Analyst. Here, he steered numerous teams, guiding them through the labyrinth of international finance, particularly during the 2008 financial crisis. His resilience and innovative solutions during these trying times reinforced his reputation as a financial stalwart.
Given his mounting achievements and a proven track record, by 2015, Friedrich was appointed the Chief Financial and Market Strategist at Allianz, one of the world's largest financial service providers. In this role, he oversees the development and implementation of global investment and market strategies. Under his stewardship, the firm has seen robust growth, weathering global uncertainties and capitalizing on emergent opportunities.
Friedrich's voice resonates far beyond the borders of Germany. He is a regular fixture at major global economic summits, such as the World Economic Forum in Davos and the G20 Financial Meetings. His analyses and perspectives often influence policy decisions and investment directions.
Moreover, he's contributed significantly to global discourse through his articles in renowned financial journals. His collaborative research projects with peers from the US, Asia, and the Middle East have been instrumental in shaping a cohesive, global financial strategy amidst the diverse, regional economic landscapes.
As Friedrich Muller stands at the zenith of his career at 50, he's not just a pride of Germany but a guiding star in the vast expanse of global finance. His journey serves as an exemplar of the impact that dedication, expertise, and a global vision can have on the intricate world of financial strategy.