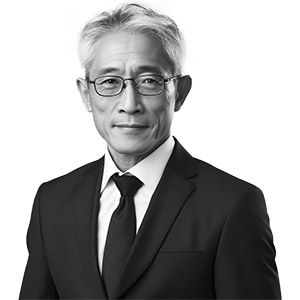 Head Market Analyst, Editor
From the bustling financial hubs of Hong Kong, Chen Wei has emerged as a luminary in the world of finance, amassing respect, admiration, and recognition over a career that spans more than three decades. His expertise in financial services and private wealth management, coupled with his skill in technical analysis, has positioned Chen as an influential figure in the industry.
Chen's journey began at the prestigious University of Hong Kong, where he pursued a degree in Finance. Being a naturally gifted student, he quickly distinguished himself from his peers, not just in academic performance, but also in extracurricular activities related to financial markets and investment strategies. After obtaining his Bachelor's degree with honors, Chen pursued a Master's degree in Financial Analysis, delving deeper into the intricacies of the financial world and sharpening his analytical skills.
Recognizing the importance of a global perspective in finance, Chen decided to further his education overseas. He was accepted into the esteemed Wharton School of the University of Pennsylvania in the United States. Here, he attained an MBA, focusing on Private Wealth Management. This period was transformative for Chen, as it not only solidified his technical prowess but also broadened his horizons, acquainting him with the international financial landscape.
Upon his return to Hong Kong in the late 1980s, Chen began his career with a renowned financial institution, navigating the complexities of Asian markets. His analytical capabilities, coupled with a profound understanding of local and global financial dynamics, allowed him to quickly ascend the corporate ladder. Within a few years, he was overseeing sizable portfolios, offering bespoke wealth management solutions to high-net-worth individuals.
By the mid-'90s, Chen had carved a niche for himself, particularly in crafting daily technical analysis that garnered attention not just within his firm but across the industry. These analyses were lauded for their precision and foresight, often accurately predicting market movements and offering invaluable insights to investors.
Chen's reputation as a financial maestro led to invitations to speak at various seminars, conferences, and workshops, both locally and internationally. His articulate presentations, packed with data-driven insights and forward-looking perspectives, were immensely popular, often attracting packed audiences.
Recognizing the value he brought to the table, several financial journals and magazines approached Chen to pen articles and share his views. Over the years, he has contributed to numerous reputed publications, offering his expert take on market dynamics, investment strategies, and wealth management techniques. His articles have become a staple for many in the industry, eagerly awaited and highly regarded for their depth of analysis.
By the turn of the millennium, Chen had established himself as a stalwart in private wealth management. Recognizing an opportunity to offer a more personalized service to clients, he founded his own wealth management firm in the heart of Hong Kong. His venture aimed to provide tailored financial solutions, underpinned by his trademark technical analysis.
His firm swiftly gained traction, attracting a clientele that included prominent businessmen, celebrities, and even royalty from across Asia. Chen's personal touch, combined with his analytical acumen, made his firm a powerhouse in Hong Kong's financial circles. Under his leadership, the company expanded its footprint, opening branches in other financial hubs like Singapore and Tokyo.
Today, at 57, Chen continues to be deeply involved in the world of finance. While he has handed over the day-to-day operations of his firm to a trusted team, he remains its guiding force, often consulting on high-value portfolios and shaping the firm's strategic direction.
Chen has also taken on a mentorship role, nurturing the next generation of financial wizards. He regularly conducts workshops and webinars, sharing his vast reservoir of knowledge with eager young minds. His commitment to giving back to the industry and society at large has earned him several accolades, cementing his legacy as not just a financial guru but also a revered thought leader.
In a world of fleeting trends and volatile markets, Chen Wei stands as a testament to the power of knowledge, experience, and relentless pursuit of excellence. His journey from a keen student to an industry titan serves as an inspiration for countless individuals aiming to make their mark in the vast realm of finance.