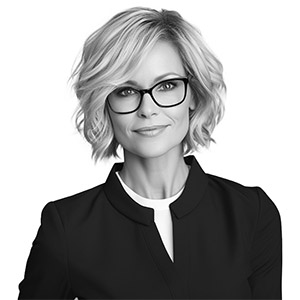 Investment Analyst, Senior Editor
Serena's academic pursuits were firmly rooted in Italy's tradition of excellence. She graduated magna cum laude from Bocconi University in Milan, where she earned a Bachelor's degree in Economics and Finance. Her academic achievements did not stop there; she pursued a Master's in Advanced Financial Analysis, where she explored the nuances of global markets and their predictive behavior.
Upon completing her rigorous education, Serena began her journey in the financial world at Banca Mediolanum in Milan. Initially working as a Financial Analyst, she demonstrated an inherent skill for dissecting global market trends and translating them into actionable insights. This ability to make sense of the intricate dance of numbers and projections rapidly propelled her through the ranks.
At the age of 30, Serena found herself helming a team of analysts at UniCredit, one of Italy's most prominent banks. In this capacity, she steered her team through the challenging terrains of the European financial crisis, developing strategies that not only safeguarded the bank's assets but also identified avenues for growth during tumultuous times.
Serena's prowess as an analyst and her visionary approach to market strategy caught the attention of international financial giants. At 35, she was appointed the Senior Financial Research Analyst and Market Strategist for Goldman Sachs' Milan branch. In this high-profile role, Serena was instrumental in aligning the company's European market strategies with the ever-evolving global financial landscape. Her nuanced and localized approach to the vast European market made her an indispensable asset to the institution.
Beyond the confines of corporate boardrooms, Serena's influence in the global financial community began to flourish. She became a regular speaker at international financial forums in London, New York, and Singapore. Her insights into the European market, coupled with her forward-thinking strategies, often set the tone for global financial discussions.
Moreover, Serena has contributed extensively to international financial journals, her articles shedding light on the potential trajectory of European markets in the context of global financial shifts. Her collaborations with leading financial researchers in the US and Asia have furthered cross-border understanding and unified strategies.
As she steps into her 40s, Serena Bianchi remains a beacon in the financial realm, not just for Italy but for markets worldwide. Her unique blend of deep-rooted Italian academic rigor and a global perspective ensures that her strategies and insights will shape the financial landscape for years to come.