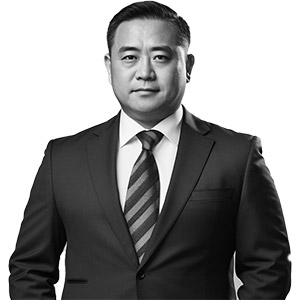 Chief of the technical and fundamental analysis lab.
Leon Wu's intellectual journey began at the University of Hong Kong, where he pursued a Bachelor's degree in Finance and Economics. His insatiable curiosity about the dynamics of market patterns led him further to attain a Master's in Financial Markets Technical Analysis from the same institution. His academic excellence, especially his master's thesis that delved into the intricacies of predictive trading patterns in Asian markets, resonated throughout the financial academic community.
Upon completing his master's, Leon was immediately recruited by the prestigious Bank of China in Hong Kong. There, he started as a Market Researcher, deciphering the complexities of the Asian financial markets. His astute technical analyses and predictive models led to significant profit gains for the bank, quickly establishing his reputation as a reliable and forward-thinking analyst.
Leon's insights proved invaluable during the volatile financial phases that marked the early 2000s. His strategies not only shielded the bank from potential losses but also paved the way for growth. Recognizing his unique skill set, he was soon heading a specialized team, focusing on mitigating risks and capitalizing on market opportunities.
By 2015, Leon had made an indelible mark in Hong Kong's financial circle. However, his vision was broader. He took on the challenging role of Head Financial Market Analyst at the internationally-renowned investment firm, Dragon Capital Group. Here, he oversaw a diverse team, analyzing global market trends and forging investment strategies that catered to international clients.
Under his leadership, Dragon Capital Group's investments consistently outperformed market benchmarks. His innovative approach, which combined traditional technical analysis with emerging fintech solutions, became a hallmark of the firm's success.
Leon's expertise soon transcended the boundaries of Hong Kong. He was frequently invited to global financial symposiums in London, New York, and Tokyo to shed light on Asian market dynamics and its impact on global finance. Furthermore, his articles on market strategies and predictive analytics became regular features in esteemed international finance journals.
Collaborating with fintech startups, Leon also played a pivotal role in integrating AI-driven analytics into market predictions, further solidifying his position as a visionary in the field.
Today, at 45, Leon Wu is not just a respected figure in Hong Kong but a global influencer in financial market analysis. His journey reflects the transformative power of expertise, innovation, and vision in the ever-evolving world of finance.