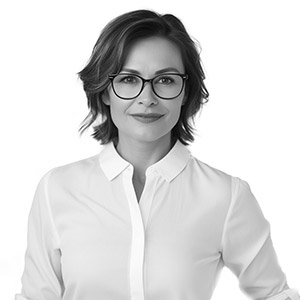 Research analyst, Editor
Dana Strauss, a 38-year-old dynamo from Salzburg, Austria, has risen to prominence as a pivotal figure in the global financial services sector. Over the years, she has carved a niche for herself as an industry titan, renowned for her deep expertise in private wealth management and her meticulous technical analysis which has revolutionized the way financial predictions are made. Dana 's higher education journey began at the prestigious University of Vienna, where she pursued a degree in Finance and Economics. Recognizing her passion for diving deep into the world of numbers and market behaviors, she further advanced her academic pursuits by obtaining a Master's degree in Financial Analysis from the WU Vienna University of Economics and Business. This rigorous academic training laid a strong foundation, equipping her with the theoretical knowledge she would soon complement with real-world financial expertise.
Post-academia, Dana commenced her illustrious career at one of Austria's premier banking institutions. Her analytical prowess was evident early on, leading her to navigate the tumultuous waters of the 2008 financial crisis with a level of grace and acumen that belied her years. Her strategies not only safeguarded her clients' portfolios but also managed to harness growth potential in a contracting global market.
This feat didn't go unnoticed. By her early 30s, Dana was headhunted by a prominent Swiss private bank, where she specialized in managing the assets of ultra-high-net-worth individuals. It was here that she truly refined her niche, marrying her understanding of large-scale financial trends with individual wealth aspirations.
Dana's innovative techniques and unwavering commitment to her clients' prosperity brought her to the limelight, earning her awards and accolades. The 'European Financial Analyst of the Year' and the 'Top 40 Under 40 in Finance' were just a few of the many feathers she added to her cap. Her methodologies, particularly in technical analysis, began to be viewed as industry standards, adopted by numerous institutions looking to replicate her success.
Alongside her hands-on work in the finance sector, Dana became a prolific writer. She authored numerous articles in prestigious financial journals and magazines. Her pieces were known for their detailed yet accessible explanations, making complex market movements comprehensible to both industry professionals and novices. This dual audience approach made her a household name in European financial circles.
It wasn't long before major publishing houses approached her for book deals. Her first book, "The Pulse of Wealth: Technical Analysis Decoded," became an instant bestseller, being hailed as a 'must-read' for anyone looking to understand or venture into the world of finance.
Today, Dana Strauss holds the esteemed position of Chief Technical Analyst at a global financial consulting firm headquartered in Luxembourg. Every morning, financial enthusiasts worldwide eagerly await her daily technical analysis report – a concise yet comprehensive breakdown of market movements and predictions. Her interpretations, backed by data-driven insights, provide invaluable guidance for investors and industry stakeholders alike.
Beyond her corporate role, Dana is a sought-after speaker at international financial conferences. Her speeches, much like her writings, are celebrated for their clarity, insight, and forward-thinking approach. Audience members often laud her ability to make even the most intricate financial trends understandable and engaging.
Dana 's impact on the world of private wealth management and financial services is undeniable. With nearly two decades of relentless dedication, she has not only elevated her personal stature but has contributed immensely to setting higher industry standards.
Her voracious appetite for knowledge and her commitment to financial literacy extend beyond her professional commitments. She recently launched the 'von Strauss Initiative,' a foundation aimed at empowering women in the world of finance. Through workshops, mentorship programs, and scholarships, she's keen on paving the way for the next generation of female financial wizards.
As Dana Strauss approaches her 40s, the global financial community watches with bated breath, keen to witness the further evolution of this Austrian prodigy. With her track record, one thing's for certain: the world of finance will be all the richer for her contributions.