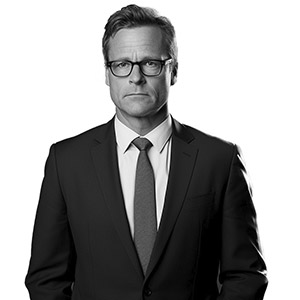 Senior Financial Analyst, Director of broker research
Oliver Townsend's academic trajectory speaks volumes about his commitment to excellence. He embarked on his higher education journey at the London School of Economics (LSE), earning a Bachelor's in Finance. To further deepen his expertise, Oliver pursued an MBA from the University of Oxford's Said Business School, where he was consistently at the top of his class, engaging in discussions that transcended traditional financial paradigms.
Upon graduating, Oliver dove straight into London's thriving financial hub, initially joining Barclays as a Financial Analyst. His innovative approaches and sharp analytical skills soon saw him leading significant portfolios, shaping investment strategies, and navigating the complex terrains of the global financial downturns in the early 2000s.
By the age of 35, Oliver's outstanding contributions had him scouted by JPMorgan Chase's London branch, where he took on the role of Senior Market Strategist. His strategies were instrumental in safeguarding and growing the firm's European assets during a period marked by economic volatility.
Given his profound understanding of market dynamics and an innate ability to predict economic shifts, Oliver was appointed the Chief Financial and Market Strategist for HSBC London in 2018. His visionary leadership has since steered the bank through turbulent waters, capitalizing on emergent market opportunities and ensuring consistent growth. His strategies, often a blend of traditional British conservatism and modern financial innovation, have set new benchmarks in the industry.
Outside of corporate boardrooms, Oliver's insights have resonated across the financial world. As the author of numerous financial articles, he has been a consistent contributor to major financial magazines such as The Economist, Financial Times, and Forbes. His writings often bridge the gap between complex financial theories and their real-world implications, making them accessible to both industry professionals and the general public.
Furthermore, Oliver's expertise is frequently sought at global economic forums. His presentations, whether at the World Economic Forum or global banking symposiums, often provide invaluable insights into the future trajectory of global markets.
Today, at 43, Oliver Townsend is not just a towering figure in England's financial landscape but a beacon of knowledge and strategy in the global finance community. His consistent contributions to both practical financial strategies and enlightening academic discourse position him as one of the leading financial minds of his generation.